The Carolina Cold Fury hockey team proves that love is a power play. As Sawyer Bennett's New York Times bestselling series continues, the league's most notorious party animal gets blindsided by the one that got away.
Off the ice, elite defenseman Hawke Therrien enjoys his fair share of booze and good times. And why shouldn't he? He's worked his way up from the minor leagues and made himself a star. The only thing Hawke misses from that life is the pierced, tattooed free spirit who broke his heart without so much as an explanation. She's almost unrecognizable when she walks back into his life seven years later—except for the look in her eyes that feels like a punch to the gut.
Vale Campbell isn't the same girl she was at twenty. As crazy as she was about Hawke, her reckless behavior and out-of-control drinking were starting to scare her. She had to clean up her act, and that would never happen with Hawke around. Cutting him loose was the hardest thing Vale ever had to do—until now. Because she's
still
crazy about Hawke. And if he could ever learn to forgive her, they just might have a future together.
~BUY LINKS~
I'm a huge fan of not only this series, but the author, so I'm probably a little biased when I say that this book was amazing, but oh well! I loved Hawke, and really liked getting his story.This series has been great from the start, and I really like how Sawyer Bennett makes it possible to read each book separately without needing to remember every detail of what happened in the last one.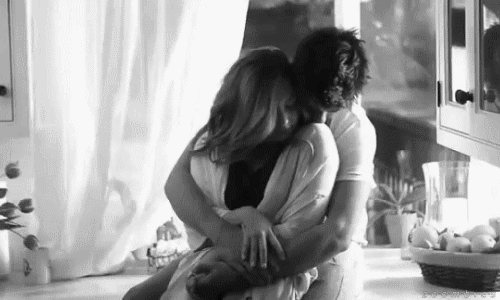 In
Hawke
we get to meet a newer team member that's joining the Cold Fury Hockey team, Hawke, and the new assistant athletic trainer, Vale. And it just so happens that the two are exes, and had a long serious relationship back in their hometown. To say it didn't end well would be an understatement, and now that they're back together those past feelings that they both thought were long gone start to come back.
I really liked getting to know these new characters and seeing their love get a second chance. There were a lot of sweet moments that made me swoon, and fall in love with Hawke, which I really liked. We also got some smexy times that were very much appreciated. He was a good character, overall, and I enjoyed his story.
I can't say the same for Vale and she was honestly boring to me, and just didn't seem that special. What lowered my rating was all the drama that ensued from their past, and that all blew up at the end. It was annoying, to me, to go back over the past yet again and have the typical angst right before they get their HEA.
Overall, I did enjoy this story, and Hawke was a good character, but I wish we didn't get all the drama that we did. I still recommend this book for any sports romance lovers, and anyone that likes an angst filled story.