Title: The Lessons
Series: Off Limits Book 1
Author: Elizabeth Brown
Add to
Goodreads
*Synopsis*
Things weren't exactly going according to my Plan, so I did what most Americans do when confronted with a problem : I hired someone else to fix it.
Except 'it' was my virginity.
And that 'someone else' was a sex surrogate.
I should have known the answer wouldn't be that simple.
Stand-alone book 1 in The Off-Limits series.
~BUY LINKS~
I need a lesson from Mr Andrews quick!
Natalie's plan isn't working out at 30 she should be married have a house an baby but it hadn't worked out an 2 make it really shit she was still a virgin so the plan was really far behind but after moving 2 San Francisco life was looking up after having a shit few yrs losing her mum 2 cancer she really need plan b 2 work so she found someone who would solve her problems a sex surrogate everything would work out rite Ye it life was that simple but things were looking up when she met the gorgeous Ryan at the library Ye the library I think I need 2 go there if man like him were there ;) but seem 2 hit it off but Natalie wasn't letting anything get in the way of her losing her V card even a gorgeous man like Ryan he gave her is number after some serious flirting but she could call him yet lil did she know she would end up seeing him a lot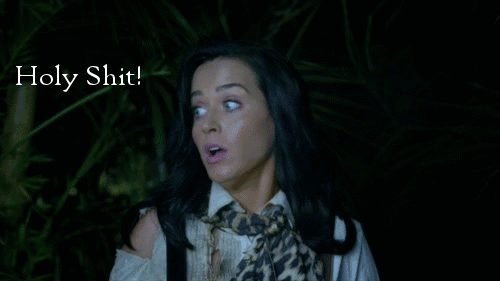 I really did like Natalie's character she was funny 4 someone who as had a had time she was in foster care from young being put al over the place 2 her first serious bf being gay Ye I said gay then taking time 3 yrs 2 look after her sick mum she an amazing woman an after moving she had a new job new apartment an was going 2 lose her big V may I say 2 a very hot man things were looking up I was rooting 4 her from the beginning felt sorry 4 her in parts she didn't have many friends an once she let her guard down things turned 2 shit I wanted 2 kick some ass 4 her
Ryan was great he had been through his own fair share of shit but had turned his life totally around from been a bad ass 2 getting his degree he never got into relationships cause of his job an him wanting 2 his life back his job was just sex nothing more until the beautiful Natalie came along an swept him of his feet he couldn't stop thinking of her an this wasn't him he couldn't give woman more than sex that was it but Natalie was really sticking 2 him but he needed 2 keep her as his job there was 2 much 2 lose an he had worked 2 hard 4 that 2 happen
When Natalie an Ryan's lessons turned 2 where Natalie was dying 4 them 2 go holy cow it was HOT they were made 4 each other he was so gentle an it was a great side 2 c of him this big guy with tattoo shelves was not what she expected but god was he great in every way Ye he pushed the limits trying 2 keep everything 2 the book but he just couldn't there sexy time was just that good but they couldn't tell each other they felt it was against the rules
This book had everything I really enjoyed it the drama was good the way everything worked out was fab I totally luvd how it was written there was limited it's of humor in parts I just really liked it an the sexiness helped loads an the u have the very hot Ryan Andrews what more could u want from a book xxx