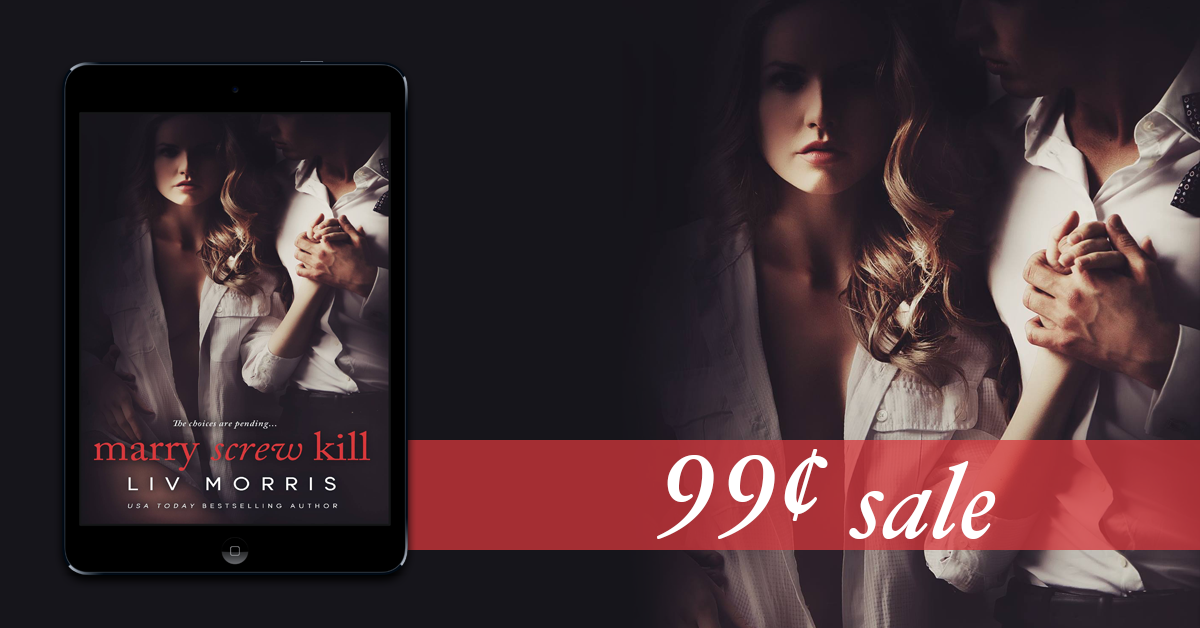 Marry Screw Kill by Liv Morris is just 99₵ for a limited time only! Grab your copy today!
Blurb:
A story of forbidden love and obsessive desires by USA Today bestselling author Liv Morris.
"When drowning, one grabs the first lifeline thrown without regard to who holds the rope."
Harlow Masters is alone in the world after a tragic event in her life. She finds comfort and safety in the arms of a prestigious doctor, James Elliott, but his love for her turns into a wicked obsession.
When the doctor's nephew, Sinclair, visits town, he opens her eyes to the darkness surrounding her. A forbidden attraction builds between them, until decisions have to be made. Does she stay with the older man and marry him? Or does his nephew help her flee?
(MSK is a no cheating thriller.)