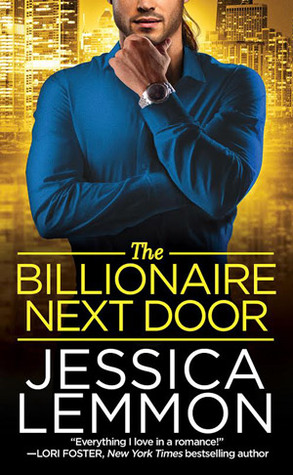 Title: The Billionaire Next Door
Series: The Billionaire Bad Boys
Release Date: October 25, 2016
Can't Buy Me Love
It's Tag Crane's job to be the life of the party. Traveling from one exotic locale to another is just part of running the luxurious Crane Hotel empire. But even paradise isn't perfect. Devising a new business strategy is keeping Tag up at night-and so is the Great Dane barking at all hours in the apartment below his. To muzzle the problem, Tag charges downstairs . . . right into the most beautiful, blond distraction he's ever seen.
Dog-sitting by day, bartending by night. It's not exactly the life Rachel Foster dreamed of. But when Tag Crane rushes in, all mountain-man shoulders and obscenely sexy smile, needing her help for the Crane Hotels, it's a fantasy come true. What's the harm in a fun no-strings fling? Only a fool would give her heart to a billionaire player like Tag-until suddenly the one man who can't be caught is the one flirting with forever.
I really wasn't sure how Jessica Lemmon was going to be able to write a Hero that could live up to Reese's hotness, but she did it! Tag was very different from his brother, but those differences made him just as hot as Reese was and had me loving him just as hard. Reese is still my favorite, but damn did Tag make me swoon.
Taggart Crane is the partier of the family, the brother that doesn't take much seriously and lives his life free and uncaring. Being put in charge of the families hotel bars is just his thing, but he could still use help when it comes to the business side of things. So it's fate when the dog-sitter for his downstairs neighbor just happens to have a background in both marketing and bartending. Now if only her beauty wasn't such a distraction.
This book brought one of the best dialogues I've read this year. It was intriguing and humorous without trying too hard. There were many moments where I found myself laughing without even knowing the specific reason why because the humor was done in a subtle way. I liked that it wasn't an in-your-face kind of funny and it was a kind of hilarity that was in the background enough to make you laugh but not focus solely on the jokes.
It was fun to read about these two and both of their hang-ups over relationships. Rachel and Tag had their own issues with commitment so it was interesting to see two commitmentphobes try their hand at a relationship that was more than just a hook-up - no matter how many times they tried to convince themselves it was nothing more than that.
While I loved Tag in all his hottie glory, I liked Rachel's independence the best. Her ability to make Tag lose his mind because she refused to take his offers of help kept the book interesting and I enjoyed seeing them battle it out. I love heroines that are independent, and Rachel was definitely that, so I was very happy with her. And of course Tag too cause, you know, hotness and all that.
Overall, I'm loving this series and I never want it to end! Next up is Eli's book and I will definitely need to prepare myself for that because I have a feeling it will make me very emotional.
Billionaire Bad Boys Series
The Billionaire Bachelor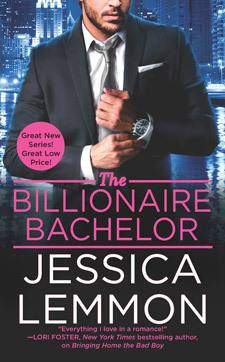 The Billionaire Next Door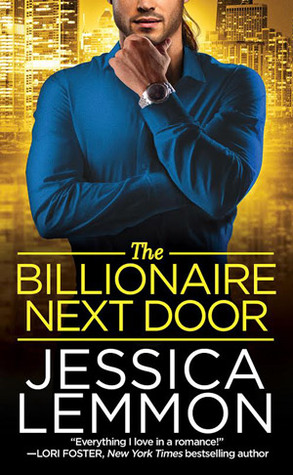 The Bastard Billionaire