The first in a sexy contemporary romance series featuring the Lawless siblings—from New York Times bestselling author Lexi Blake.
The Lawless siblings are bound by vengeance. Riley, Drew, Brandon, and Mia believe the CEO of StratCast orchestrated their parents' murder twenty years ago to steal their father's software program. And there's only one way Riley can find some solid evidence...
Heir to the StratCast legacy, Ellie Stratton hires a new attorney to handle a delicate business matter—and she's shocked by her attraction to him. Over the course of a few weeks, Riley becomes her lover, her friend, her everything. But when her life is threatened, Ellie discovers that Riley is more obsessed with settling an old score than in the love she thought they were building. And Riley must choose between a revenge he's prepared for all his life and the woman he's sure he can't live without...
Pre-Order Now
EARLY REVIEWS FOR RUTHLESS
"Smart, savvy, clever, and always entertaining. That's true of Riley Lawless, the hero in Ruthless, and likewise for his creator, Lexi Blake. Both are way ahead of the pack." ~
New York Times
bestselling author Steve Berry
"I love Lexi Blake. Read Ruthless and see why." ~
New York Times
bestselling author Lee Child
With Ruthless, Lexi Blake has set up shop on the intersection of Suspenseful and Sexy, and I never want to leave. ~ Laurelin Paige,
New York Times
bestselling author
Ruthless is full of suspense, hot sex, and swoon worthy characters -- a must read!" ~
New York Times
bestselling author Jennifer Probst
I had to wait until my brain stopped screaming "This is the best!" before I could even attempt to write this review. Not only was I super excited to get more of the Lawless family, but I was extremely happy with the story Lexi Blake delivered to us. I loved Riley and Ellie!
Ruthless is the start to the Lawless series which follows Riley, Drew, Brandon and Mia Lawless as they attempt to get revenge on those responsible for their parents' death. When they were kids they never believed the cops had the full story, which was that their father murdered their mother and attempted to kill all of them too. Now that they're older and they have the money to fund their vengeance they're ready to take down those responsible.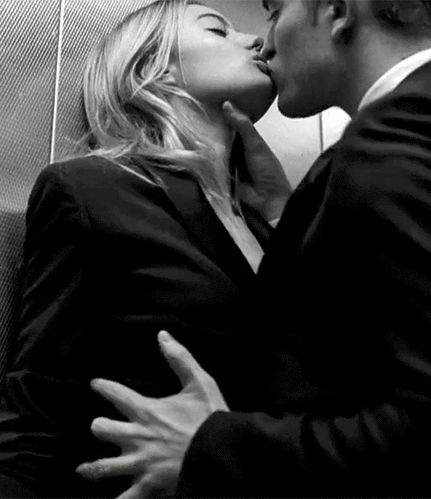 Ellie Stratton is prepared to inherit StratCast and take over running the company after her father's death. She hires Riley as her lawyer to get everything prepared, not knowing the danger she's bringing into her company. Her father was one of the people responsible for the death of his parents, and Ellie unknowingly plays right into the Lawless siblings' trap. But while Riley is working with Ellie, and working against her, he gets to know the woman she is and he's not sure if he can betray her like planned.
Riley, oh Riley. He's my new fantasy man. So ladies, back up because I am prepared to fight for him! He was everything I could possibly want in a book boyfriend. He had the intensity, the sensitivity, the sexiness, and the passion for doing what was right. Just perfect is how I would describe his character. We slowly got to learn about his life growing up after his parents' death and some of it broke my heart, but it also made me admire him for becoming so successful after all of that.
With this book, you didn't just get a romance between two characters, you got this whole world of corporate espionage that kept you in suspense the entire time also. There was a lot happening throughout it, but the book never got to be too much, instead everything that was happening just added to the story to make it better. And woven in between the big Lawless plan was the parts with Ellie and Riley that made my heart skip a beat. The late night dinners at the office they shared, the flirting, it was all just wonderful.
Bottom line, Ruthless is a must read. I promise you that you want to meet these characters and you will love at least most of them. Brandon is the more laid back brother and, so far, my second favorite. His story is next so I'm very much excited for that. Drew is the hard character to like, but once I was able to learn a little more about him I changed my opinion about him. I can't wait for his book, because I know there are definitely going to be some surprises he has in store for us. Really, I'm just too excited to even handle this series.
NY Times and USA Today bestselling author Lexi Blake lives in North Texas with her husband, three kids, and the laziest rescue dog int eh world. She began writing at a young age, concentrating on plays and journalism. It wasn't until she started writing romance and urban fantasy that she found the stories of her heart. She likes to find humor in the strangest places and believes in happy endings no matter how odd the couple, threesome, or foursome may seem.