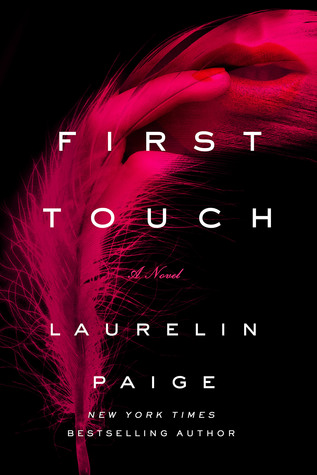 When Emily Wayborn goes home to visit her mom while on hiatus from her hit TV show, she receives a voicemail from her former best friend, Amber. Though the two were once notorious party girls, they haven't spoken in years. Although the message might sound benign to anyone else, Amber uses a safe word that Emily recognizes, a word they always used to get out of sticky situations during their wild days. And what's more chilling than the voicemail: it turns out that Amber has gone missing.
Determined to track down her friend, Emily follows a chain of clues that lead her to the enigmatic billionaire Reeve Sallis, a hotelier known for his shady dealings and play boy reputation. Now, in order to find Amber, Emily must seduce Reeve to learn his secrets and discover the whereabouts of her friend. But as she finds herself more entangled with him, she finds she's drawn to Reeve for more than just his connection to Amber, despite her growing fear that he may be the enemy. When she's forced to choose where her loyalty lies, how will she decide between saving Amber and saving her heart?
"Do you still have that blue raincoat."
When Emily Wayborn hear's that on her mothers voicemail her life changes and she gets involved in the world of the rich and powerful. The message was from her old friend Amber, and that was their safe word for if they ever got in trouble. Emily wasn't really worried until she learns that Amber has been missing and she was last seen with Reeve Sallis, whose been accused of murder before.
Determined to find her friend, Emily gets close to Reeve to learn his secrets and hopefully what happened to Amber. But she never imagined she could fall for the man and soon her plans for him change.
I honestly did not expect to love this book as much as I did but it blew my mind. The beginning started out a little slow but when it picked up, Whoa! Reeve was so intense and sexy as hell; I loved how much of a mystery he was and I was constantly trying to figure out what he would do next. His character is one that not everyone will like, since he's a very hard man to understand, but I loved him.
Emily's past was oddly intriguing. It was full of sleeping with men for gifts and doing drugs, which normally I hate to hear about and would make me hate a character but in this case it just made me ten times more curious about her. Her character, past and present, was a good one but I have so much more I want to learn about her so I can't wait to get the next book.
Overall, First Touch was an amazing read and I'm kicking myself for not reading this author before now. I have to say, I'm not a big fan of just the heroines POV but I think it added to the mystery and suspense in this book which is what sucked me into the story. I want everyone I know to read this book and love it like I did - so get to it, people!
Conclusion to Emily and Reeve's story coming June 14, 2016
Pre-order now: