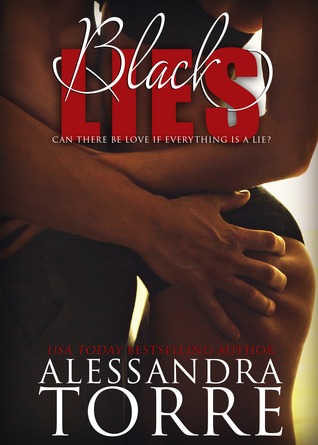 Title:
Black Lies
Author:
Alessandra Torre
Add to
Goodreads
Brant:
Became a tech billionaire by his twentieth birthday. Has been in a relationship with me for 3 years.
Has proposed 4 times. Been rejected 4 times.
Lee:
Cuts grass when he's not banging housewives. Good with his hands, his mouth, and his cock. Has been pursued relentlessly by me for almost 2 years, whether he knows it or not.
Go ahead. Judge me. You have no idea what my love entails.
If you think you've heard this story before, trust me – you haven't.
~BUY LINKS~
Lana comes from money and understand wealthy men. So when she meets Brant and they start a relationship she knows what to expect. The canceled plans, the late nights at the office, and the snobbish ways. But then there's Lee. He's a landscaper with a beat up old truck, no money, and a way with the ladies.
When Lana meets Lee her world changes. Everything she thought she knew was wrong, all her goals in life no longer seem important and she now questions her future with Brant. Her life becomes a tangled web of lies and betrayals and no one is going to make it out of the world of secrets unscathed.
I really wanted to like this book since so many people raved about it and said it was amazing. I guessed the big secret before even starting the book because a lot of people talked about how huge it was and hinted at it. Knowing the secret didn't ruin the book for me at all though, it actually made me more excited to see how everything would go down - a little nervous also.
My problems with the book came from the characters and and the first two parts of the story. Honestly, Part Three was the only one that made me pay attention while the beginning of the story was putting me to sleep. There were just too many time jumps for me and not enough actual story. We got glimpses of something and then next thing you know, it was over and we had skipped to months later.
Lana was a confusing character because when we were first introduced to her I thought she would be a lot different. She didn't seem to want the wealthy life and was actually working, using her degree for more than getting a man. But then at the next time jump she almost seemed like a different character and it kind of threw me off for the rest of the book. She ended up back around the same people and living the "wealthy life" of doing nothing and letting your man take care of you.
Lana was the only one that I even felt like I knew because both Brant and Lee we didn't learn a whole lot about until the end. Before that they just seemed like the pawns in Lana's little game. It actually made me a little mad that we didn't get to see more of Brant because he was really interesting and I think that would have made the story a lot more interesting to me.
After the oh, shit! moment where we learn what the secret is (or get told our suspicions were right) is when the book picked up. After that, I was all in and wanted to see how Lana would handle it. I was really happy with how it ended and enjoyed that last little bit we got.
Overall, this story is not like any other out there and I really enjoyed reading it. No, it's not going to be for everyone but I think that it should be a must read to see how you feel about it.