Title: Kaleidoscope Hearts
Series: Hearts Book 1
Author: Claire Contreras
Add to
Goodreads
He was my older brother's best friend.
He was never supposed to be mine.
I thought we would get it out of our system and move on.
One of us did.
One of us left.
Now he's back, looking at me like he wants to devour me. And all those feelings I'd turned into anger are brewing into something else, something that terrifies me.
He broke my heart last time.
This time he'll obliterate it.
~BUY LINKS~
After flirting for months, Elle and Oliver shared a passionate night together. Elle thought she was finally getting the man she had dreamed about for so long, her older brother's best friend. But Oliver wasn't ready for that commitment, or the possibility of losing his best friend. The night leads to heartbreak when Oliver leaves to go to college and doesn't talk to Elle about it. Elle doesn't want to sit around and pout over a guy, so she moves in and eventually gets engaged. But she has had her heart broken once again when her fiance dies.
Now, a year later after Wyatt's death, Elle is ready to move on again. She packs up and sells the house they lived in together and moves in with her brother. But moving in with her brother puts er right in the middle of Oliver's life. He's ready for a second chance and he isn't going to risk losing Elle again. He's got the fight of a lifetime on his hands, though. Elle isn't sure she should give him a chance, isn't sure she's ready to move on, and isn't sure she's over Oliver leaving her. Oh, and let's not forget Elle's older brother who won't take too kindly to his best friend touching his little sister.
Elle and Oliver were true soul mates, and it wasn't an easy journey they had to face to finally be together. I loved them as a couple and loved them as individuals. Oliver was super sweet, a hard worker, and swoon worthy. He never got over the loss of Elle from his life so when he see's his opening he jumps right in and decides that he isn't giving up until she is his. I loved seeing him pursue Elle and his dates were always so cute I wanted to steal him for myself.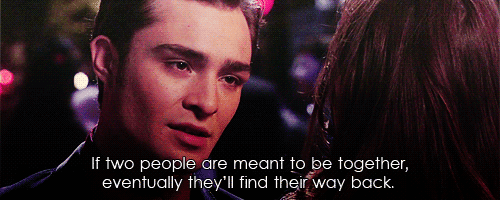 Elle had been through a lot of heart break in her years but she always came out of it on top. She didn't let things break her spirit and I admired the strength it took to not just crumble under the weight of so much disappointment. She didn't want to jump in a relationship with Oliver and was really unsure of weather or not she wanted to put her trust in him again. I could fully understand why she was so hesitant to give herself to another person and trust them with her heart, but I loved how she wasn't so afraid that she stopped living, and that she did eventually trust again.
Elle and Oliver were seriously so adorable together I almost couldn't handle it. Their relationship grew from friendship to love and I really enjoyed seeing that. I was a little confused by their relationship at times, when they were together but then the next time they saw each other it was more flirting and they didn't have a relationship. It's probably just me but I got a little mixed up sometimes.
Overall, this is a cute story that I absolutely melted over. I loved the chemistry and the love that Elle and Oliver shared. It was a story of second chances and true loves that I think everyone, everywhere needs to read. Seriously, I'm going to stalk people until they read this - be prepared!